Reach new levels of success
Grow your agency by joining our SAA Network
Are you a smaller agency looking to gain better carrier access and expand your business? The Susquehanna Agent Alliance (SAA), through The Glatfelter Agency, operates as a master agency for the Strategic Independent Agents Alliance (SIAA) to provide you with greater carrier access and solutions from their technology partners to help your agency increase profitability and grow!
National Scope. Local Support.
As part of the #1 national agency distribution system, we are dedicated to the creation, retention and growth of the independent agency distribution system. Whether you're looking to start your own agency or you're an already established one, we can offer you more competitive choices for your clients and prospects and give you the opportunity to market your agency on a larger scale.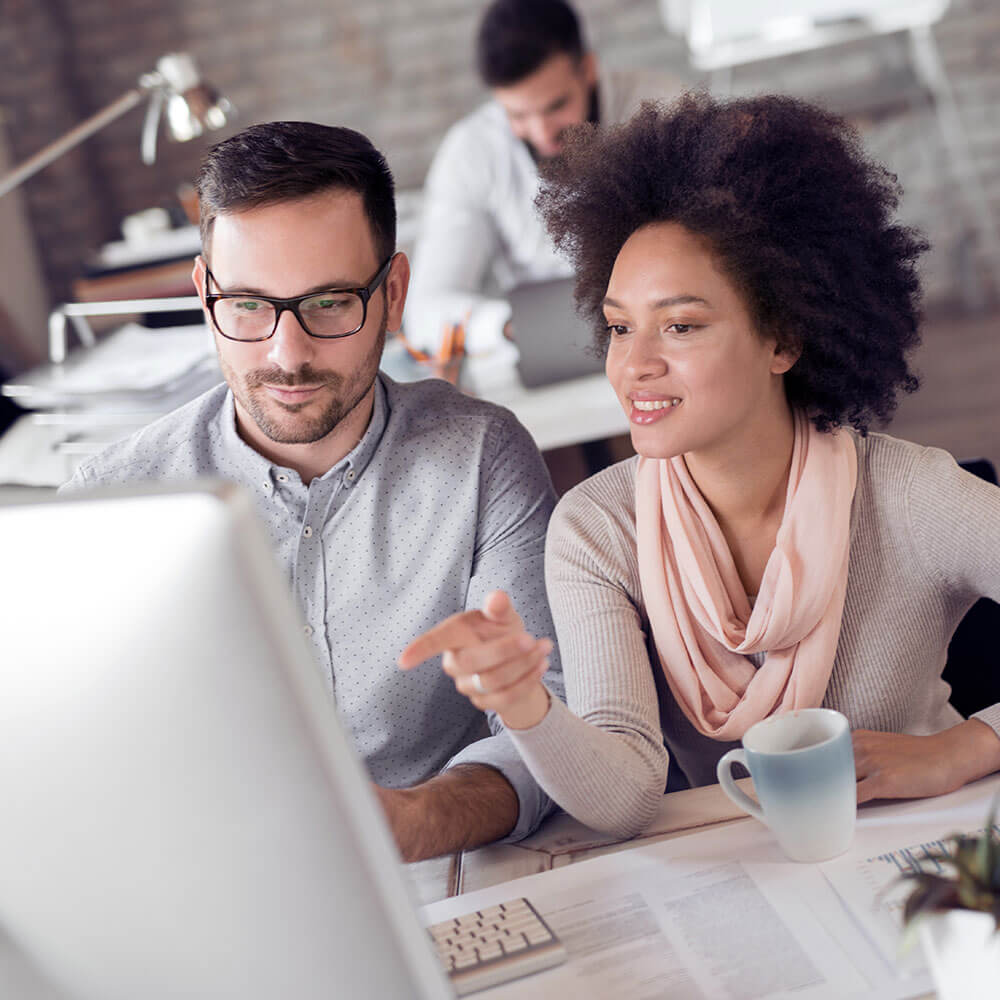 Maximize agency income & growth
No matter what you are looking to specialize in, SAA can offer you support through various educational programs, tools and resources to help take your agency to new heights.
Take advantage of educational and training programs, such as:
Business Insurance Advantage—learn how to successfully market to commercial insurance prospects and build your book of business
Premier Family—find insights to help you become a trusted advisor to successful households
Agency Foundations—get need-to-know information on how to build a successful independent agency
Online Training & Learning Center—find even more educational opportunities and skills training
With SAA, you'll get the support needed to help you thrive, including:
Additional income stream opportunities through life insurance, group benefits, premium finance and program & Specialty markets
Comparative rater for personal lines at discounted member pricing
Agency management tools at discounted member pricing
Assistance with the creation of agency websites and mobile apps with preferred vendors
Let's work together to maximize your success
Are you ready to experience the SAA difference? Reach out to get started.
I'm ready to grow with SAA
We'll be your partner for success.
But don't just take it from us, read about some of the benefits that alliance agents are taking advantage of.
When I looked at coming on board with SAA, I was intrigued with the idea of having broader market access, along with the ability to qualify for Profit Sharing, which on my own I would not typically qualify for, due to the size of my agency. Having a succession plan in place in the event of my death was another added feature that helped solidify my involvement. Being given the opportunity to market my agency on a much larger scale has been a huge advantage. Check it out , you will be impressed.
Nick S. Ragan
President
AllTypes Insurance
The exclusive agent world is one where the agency is so entrenched in a restrictive corporate culture that there are many aspects of agency operations never before managed by the newly independent agency. SAA is surely critical at the starting block to get appointments with carriers and to potentially access better commission rates as an alliance member. There's also a huge benefit to having an ongoing point of contact to offer advice when choosing a vendor or trying to enter a market for the first time.
Loren Horst
Registered Representative/Sales Specialist
The Tardosky Agency
We are excited to be an integral part of the SIAA distribution network and believe this relationship will help us meet and exceed our growth objectives. We are proud to align ourselves with an entity dedicated to the growth and preservation of the independent agency system.
Travelers Insurance Company
Questions?
Let's talk.
Paul Hadzor
Regional Vice President, Recruiter | SAA