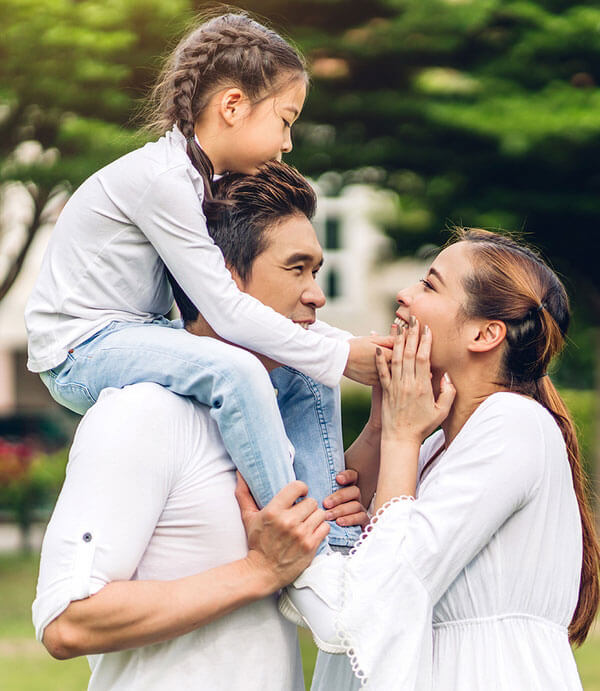 You've worked hard for what you have.
Let us help protect it.
Life happens fast, but when you partner with TGA, you get protection and personalized care to help you take on the unexpected. Our approach is simple—we listen to learn more about your needs, help you identify the unique risks in life that you may be overlooking and work with our carrier partners to provide you with a wealth of personal insurance options to keep you better protected.
Protection for what's important in your life.
We offer coverage for:
Tried and true.
Anyone can tell you how great they are—but we prefer to let our clients do the talking instead.
Over 6 years ago I was interviewing all the different insurance agencies in the York area. I wanted an agency and agent who would match my husband and me with the appropriate coverage, right deductible, and right price for our home, valuables, and car needs. We found that in Chubb Insurance at The Glatfelter Agency with an outstanding agent, Helen Dengler!! She is personable, honest and has always addressed the needs of this household.
Diane Delozier
Personal Lines Client
I have been insured with The Glatfelter Agency for many years. Helen and her team have always taken excellent care of me. Service is prompt and friendly, and I appreciate the advice and guidance I've received over the years, especially recently, as I have transitioned into retirement. I trust Helen completely to make sure I have exactly the coverage I need, nothing more and nothing less. She is a pleasure to work with!
Thomas Bauer
Personal Lines Client
I have been with The Glatfelter Agency for over 25 years. I worked with Sandy for the first 20+ years, and she always provided me with excellent service, taking care of my needs with a professional, friendly touch. Since she retired, I have been working with Helen Dengler, who has met or exceeded my expectations. I can always count on her for prompt, friendly and efficient service, sound insurance advice and a helpful attitude. She is very easy to work with. I highly recommend The Glatfelter Agency to serve all your insurance needs.
Martin Shapiro
Personal Lines Client
Protection tailored to your life.
We work with dozens of carriers to bring you more options that are custom-fit to your needs. For the important milestones in your life and all of the things you care about most—we take pride in helping you find the right coverage.
Questions?
Let's talk.
Helen Dengler
Manager | Personal Lines